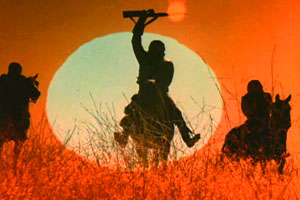 Planet of the Apes

The Original Television Series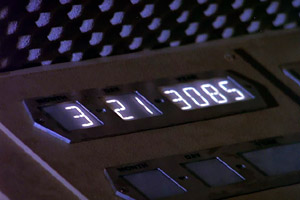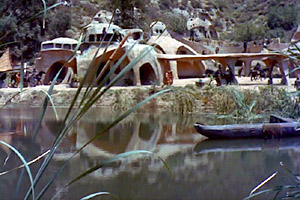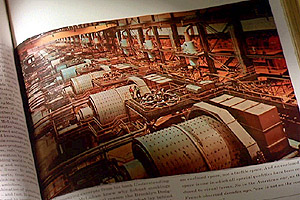 With the success of Battle for the Planet of the Apes in 1973, and CBS' tremendous broadcast ratings with the premieres of the first three P.O.T.A. films on television, Fox and P.O.T.A. producer, Arthur P. Jacobs, briefly considered creating a fifth sequel.  However, it was ultimately decided to release a Planet of the Apes television series instead.  Jacobs had considered such a television series as early as 1971, but the success of the movies at the box office delayed the plans for three years.  But Jacobs' death in 1974 left the series solely in the hands of Twentieth Century FOX.  With writers Anthony Wilson & Art Wallace, Planet of the Apes premiered on CBS on September 13, 1974. 


The series takes place completely outside of the story arc in the original theatrical films. It involves two astronauts, Allen Virdon & Peter Burke, who are propelled through space & time to a post-apocalyptic Earth in the year 3085; A world dominated by talking, intelligent apes who suppress mankind into a docile race of slaves.  With the aid of a sympathetic chimpanzee named Galen, the three become enemies of the state and are pursued by the relentless forces of the gorillas. 


Unfortunately, Planet of the Apes was scheduled in the same time slot as two of the most popular commedies of the time: Sanford and Son & Chico and the Man.  The series had a run of thirteen episodes before it was canceled on December 6, 1974 by CBS.  Nevertheless, the show still retained its cadre of loyal fans.  Since the show's cancelation, episodes of Planet of the Apes were released by FOX as television specials, usually including two episodes at a time.  Unfortunately, some scenes wound up being cut for the sake of fitting two episodes into two hours.  However, in 2001, all thirteen episodes, in their completed form, were released in a four-disc DVD collector's edition, still available today.

Last Updated: 21 October, 2006